Professionals
What makes Positive Solutions for Success' Total Wellness Program for Businesses so unique?
Our company's values are similar to your company's values in that we motivate employees to embrace supportive teamwork. We teach all employees as they learn new ways to become healthy and well in all aspects of their life.
In doing so, employees will:
overcome personal and professional challenges with more ease
require fewer sick days
feel empowered to resolve conflicts
bring their best-self to all aspects of their life, including their professional relationships
become more positive
learn facts, tips and action steps
create goals
become more responsible
be more mindful
be more proactive
be more prepared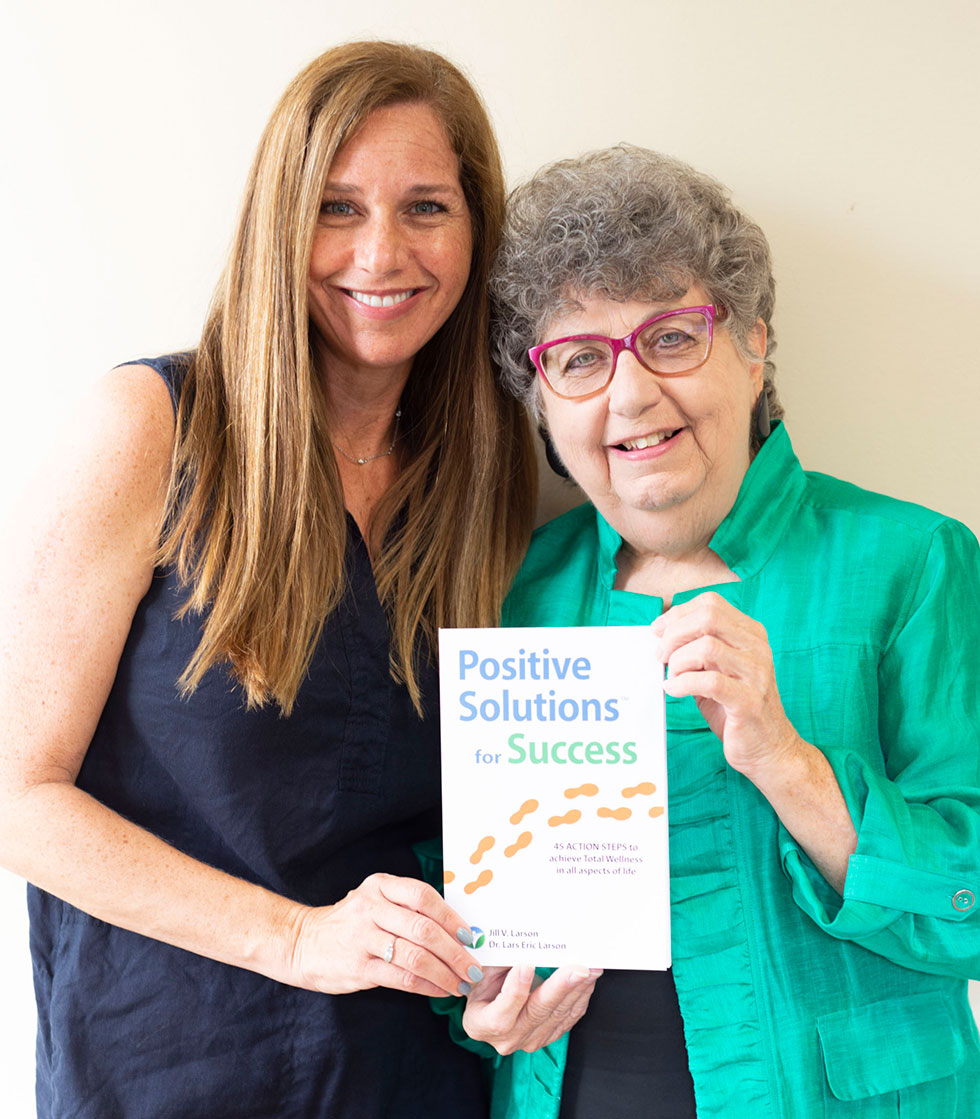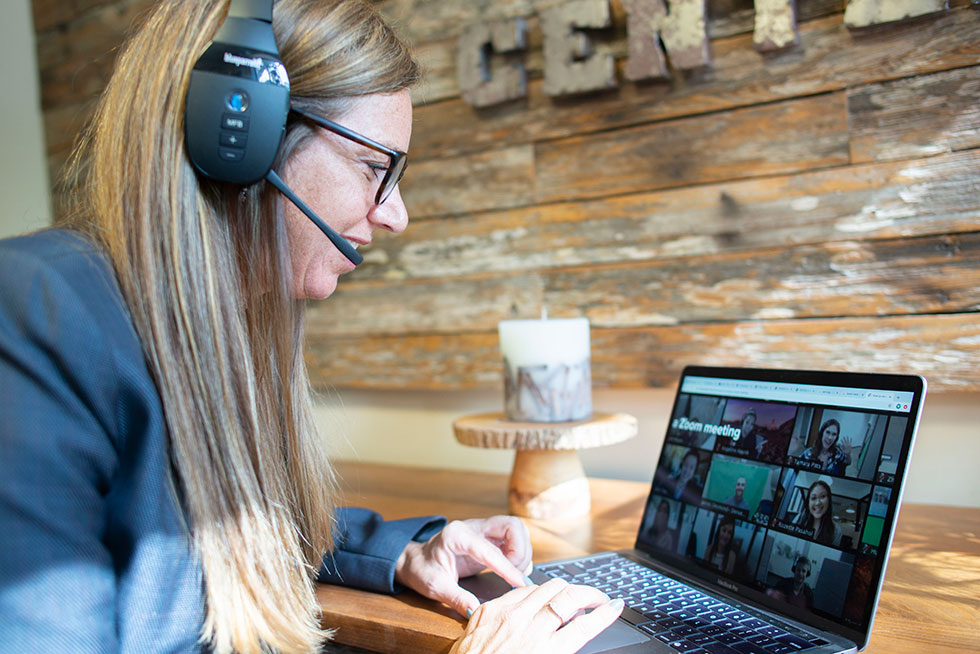 Professionals and/or Teacher Training:
The Positive Solutions for Success Training Course is highly interactive and involved, ensuring that teachers gain all the skills and resources they need to teach effectively. The initial training course takes 6-12 months to complete and involves first taking our workshops as a new student, secondly observing an entire workshop as a teacher in training, thirdly co-teaching with a founder. When our team assesses that a teacher is ready to teach, they will be given access to teach under the supervision of our founders.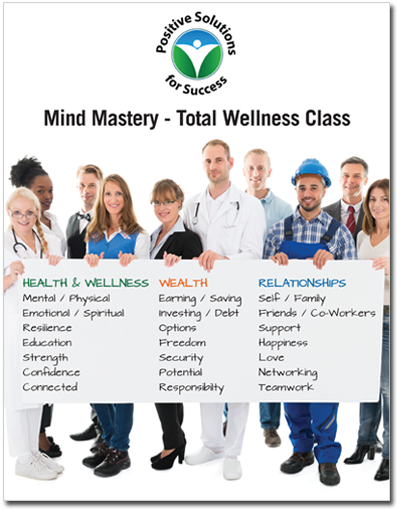 Health + Wealth + Positive Relationships = Total Wellness