Professionals
What makes Positive Solutions for Success' Total Wellness Program for Businesses so unique?
Our company's values are similar to your company's values in that we motivate employees to embrace supportive teamwork. We teach all employees as they learn new ways to become healthy and well in all aspects of their life.
In doing so, employees will:
overcome personal and professional challenges with more ease
require fewer sick days
feel empowered to resolve conflicts
bring their best-self to all aspects of their life, including their professional relationships
become more positive
learn facts, tips and action steps
create goals
become more responsible
be more mindful
be more proactive
be more prepared
Company Benefits:
Your company can add depth and width to your existing wellness program.
Each employee will receive a workbook with the company's logo on the cover.
Companies can choose to use one or all of the workbook pages
This program fosters teamwork by creating this life enhancing shared experience.
Ability to use material in all advertising, marketing and press material.
Promotes a Positive Lifestyle and fosters leadership.
Creates opportunities for mentoring partnerships within the company's community and beyond.
Creates opportunities for community outreach involvement.
The worksheets can be used during student advisory or facility enrichment meetings.
The workbook concepts can be integrated into the company's teacher continuing education curriculum.
There is enough material in each workbook for a sixteen-hour employee seminar.
There are materials that can be used during company wellness retreats, such a goal setting, mission statements and visualization exercises.
Each lesson plan can be expanded far beyond this introductory workbook.
Revamp your current hiring and talent search methods in countless ways.
Promotes the benefits of living a Positive Lifestyle.
Creates a supportive culture amongst all team relationships.
Gives companies the opportunity to be in the forefront of our wellness revolution.
Companies will be able to offer Total Wellness education health benefits to all employees and their families.
Offers a proactive and preventative approach to employees
This Life Skills class curriculum can be taught online or in person.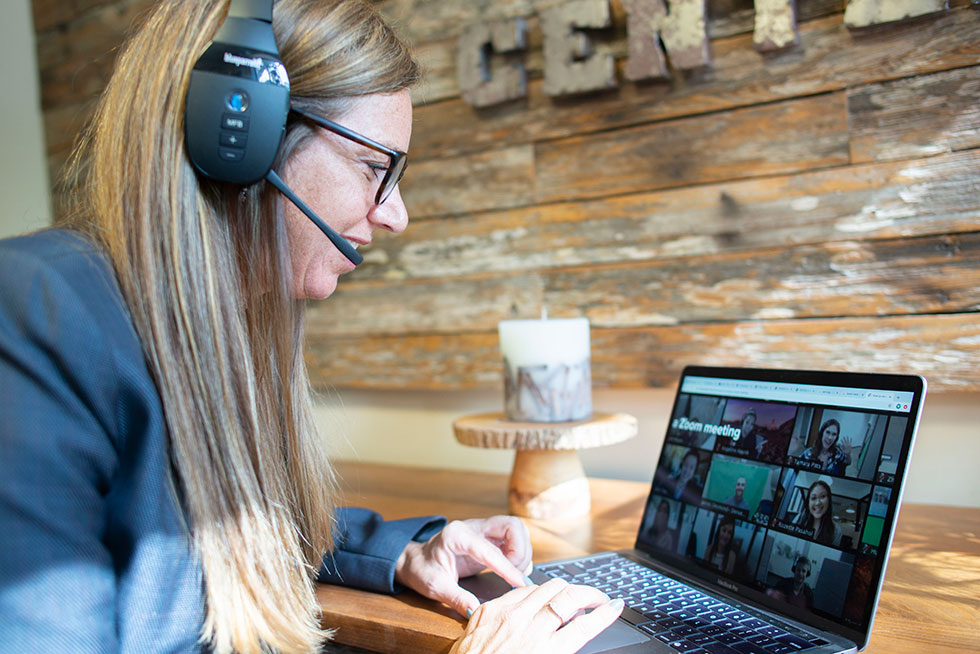 Professionals and/or Teacher Training:
The Positive Solutions for Success Training Course is highly interactive and involved, ensuring that teachers gain all the skills and resources they need to teach effectively. The initial training course takes 6-12 months to complete and involves first taking our workshops as a new student, secondly observing an entire workshop as a teacher in training, thirdly co-teaching with a founder. When our team assesses that a teacher is ready to teach, they will be given access to teach under the supervision of our founders.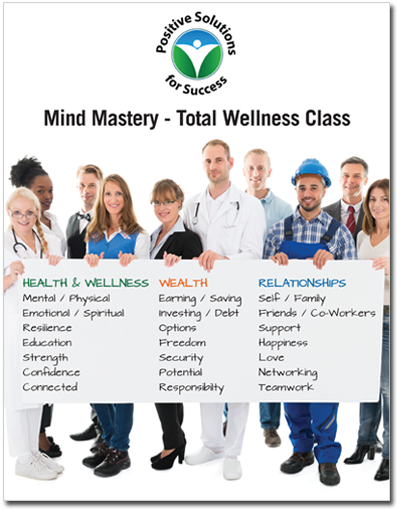 Health + Wealth + Positive Relationships = Total Wellness