Facts and Research
Unfortunately, we are in the midst of a severe mental and emotional health crisis. People of all ages are reporting extreme anxiety and depression.
People are suffering from stressful situations for numerous reasons. Many of their problems include health, wealth and relationship issues.
Today, as you read this page, people are actively searching the web for the solutions:
Online life skills classes
Life skills online training curriculum
Life skills curriculum for college students
Life skills lesson plans for middle schoolers, high schoolers and adults
College Prep programs
Teaching life skills in high school
Life skills training for adults
Youth life skills curriculum
How to teach kids life skills
Life skills for kids, teens, high school students and adults
Leadership development program
Leadership team development
Leadership training programs
Career Counseling
Career coaching services
Online tutoring
Best natural antidepressant for stress anxiety and depression
Natural remedies for anxiety and depression
Healthy ways to deal with stress, anxiety and depression
Best work wellness programs
Corporate wellness consultant
Employer health wellness program
Staff wellness coach
Help for troubled teens
Self help for teens
Overcoming low self-esteem
How to raise self-esteem
Natural remedies for anxiety and depression
Mental wellness programs
Although people are clearly searching for natural solutions to everyday problems, recent research and studies show that our society is craving more health, wealth and relationship assistance.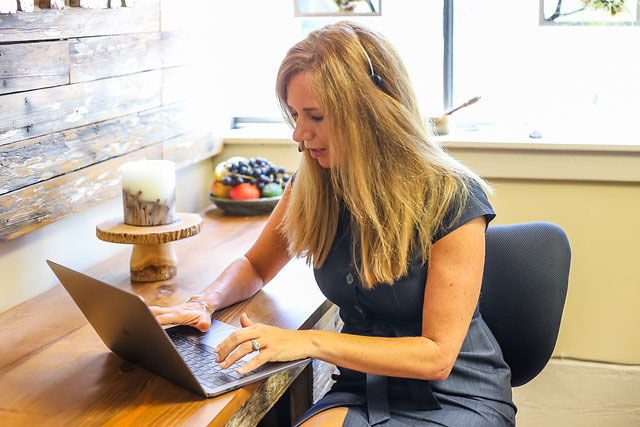 In summary, here are the facts:
1/3 of our citizens are considered obese which is causing heart disease.
2/3 of our citizens are overweight which is contributing to rising health care costs.
Half of our citizens are living pay check to pay check.
The average amount of money that our citizens have in the bank is $400.
The average amount of family credit card debt is over $10,000.
4 of 10 college students will not graduate
The average school debt amount is $37,000 (including those without ever graduating).
50% of marriages end in divorce which destroys families emotionally and financially.
We now have an epidemic of anxiety especially amongst the age group of 15-32 years old.
Depression and suicide are at an all-time high.
The opioid crisis and substance abuse problems are devastating families, schools and our health care system.
This program is the solution to these issues and so many more.
Positive Solutions for Success teaches people of all ages how to make better, more informed decisions, that will not only improve their life but also all of the lives of everyone that they interact with throughout their entire life.
All anyone needs to do is follow this basic, easy to learn program, and they will instantly improve their health. Both in mind and body, as well as their wealth and relationships.
Here's more information, facts and current research:
Social media and self-esteem by Jerry Bubrick, PhD, a clinical psychologist at the Child Mind Institute,
Another theory about the increase in depression is the loss of self-esteem, especially in teenage girls, when they compare themselves negatively with artfully curated images of those who appear to be prettier, thinner, more popular and richer.
"Many girls are bombarded with their friends posting the most perfect pictures of themselves, or they're following celebrities and influencers who do a lot of Photoshopping and have makeup and hair teams," explains Dr. Hamlet. "If that's their model for what is normal, it can be very hard on their self-confidence."
Indeed, image-driven Instagram shows up in surveys as the platform that most leads young people to report feeling anxiety, depression and worries about body
Curation of a perfect image may not only make others feel inadequate, it's unhealthy even for those who appear to be successful at it, notes Dr. Bubrick. "Kids spend so much time on social media trying to post what they think the world will think is a perfect life. Look at how happy I am! Look how beautiful I am! Without that they're worried that their friends won't accept them. They're afraid of being rejected." And if they are getting positive feedback from their social media accounts, they might worry that what their friends like isn't the "real" them.
Social media and depression
One of the biggest differences in the lives of current teenagers and young adults, compared to earlier generations, is that they spend much less time connecting with their peers in person and more time connecting electronically, principally through social media.
Some experts see the rise in depression as evidence that the connections social media users form electronically are less emotionally satisfying, leaving them feeling socially isolated.
"The less you are connected with human beings in a deep, empathic way, the less you're really getting the benefits of a social interaction," points out Alexandra Hamlet, PsyD, a clinical psychologist at the Child Mind Institute. "The more superficial it is, the less likely it's going to cause you to feel connected, which is something we all need."
Indeed, one exception to the depression correlation is girls who are high users of social media but also keep up a high level of face-to-face social interaction. The Twenge study showed that those girls who interact intensely offline as well as through social media don't show the increase in depressive symptoms that those who interact less in person do.
And there are some teenagers who aren't successful in connecting with peers offline, because they are isolated geographically or don't feel accepted in their schools and local communities. For those kids, electronic connection can be lifesaving.
Depression on Campus– Katie Reilly, Time Magazine Special Addition – Mental Health, 2018
"In the spring of 2017, nearly 40% of college students said they had felt so depressed within the past 12 months that it was difficult for them to function, and 61% of students said they had "felt overwhelming anxiety"-according to an American College Health Association survey of more than 63,000 students at 92 schools
"But most counseling centers are working with limited resources. According to a 2016 survey of counseling-center directors, the average university has one professional counselor for every 1,737 students- fewer than the minimum of one for every 1,000 to 1,500 students recommended by the International Association of Counseling Services. As colleges try to meet the growing demand, some students are slipping through the cracks because of long waits for appointments and a stubborn stigma associated with mental-health issues."
"For other students, mental-health struggles predated college but are exacerbated by the pressures of campus life. Anne Marie Albano, director of the Columbia University Clinic for Anxiety and Related Disorders, says some of her patients assume their problems were specific to high school. Optimistic that they can leave their issues behind, they stop seeing a therapist or taking antidepressants. 'They think that this high school was too big or too competitive and college is going to be different,' Albano says. But that's often not the case. 'If anxiety was there,' she says, 'nothing changes with a high school diploma.'
"Some colleges are experimenting with new ways of monitoring and treating students. At the University of Iowa, counseling director Barry Schreider increased his staff by nearly 50% during the 2017-18 academic year. But there is typically a weeklong wait for appointments, which can reach two weeks by midsemester. 'We just added seven full-time staff, and we've been busier than we've ever been. We're seeing more students,' Schreier says. 'But is there less wait for service? No.'"
"Dozens of programs now specialize in preparing high school students for college and college students for adulthood, pairing mental-health treatment with life-skills classes"
"College Re-Entry, now a 28-week program in New York that costs $12,500 and aims to provide a bridge back to college for students who have withdrawn because of mental-health issues. She learned note taking and time management skills in between classes on healthy cooking and fitness, as well as sessions of yoga and meditation."
"Another treatment model can be found at CUCARD in Manhattan, where patients in their teens and early twenties slip on a virtual reality head-set and come face-to-face with a variety of anxiety-inducing simulations- from a professor unwilling to budge on a deadline to a roommate who has littered his dorm room with stacks of empty pizza boxes and piles of dirty clothes. The center charges $150 per group-therapy session for students who enroll in the four-to-six-week college-readiness program but hopes to make the virtual-reality simulations available at campus counseling centers or on students' cellphones in the future."
"University of Richmond… started offering group therapy and mindfulness sessions"
Understanding Our Own Minds – Jeffrey Kluger
"450 million people worldwide suffer from some mental-health condition at any given moment, according to the World Health organization"
Finding the Right Words – David Bjerklie
"Above all, mental illness is identified with loss of control"
Depression's Many Causes – Ryan Hatch
"Among people ages 10 to 34, suicide is the second-leading cause of death."
Gender: "After puberty, women are roughly twice as likely as men to develop the condition (depression) This stems from a combination of factors, but some experts believe that it's mostly hormonal."
Genetic Predisposition: "People with parents or siblings who report depression are up to five times as likely to be affected themselves.
Beth Salcedo, assistant clinical professor at George Washington University "Treating depression, she adds, is no different than treating high blood pressure. It takes a regular, ongoing regimen of care, sometimes for life, but it's a regimen that can be easily integrated into the daily business of living."
Regimens take some time and patience "exercising more, steering clear of alcohol and its long-term depressive effects, and spending more time socializing and less time alone."
How to Get Help for Mental Illness – Jamie Ducharme
"But NIMH data show that fewer than half of these people receive treatment, with studies suggesting that stigma, uncertainty and access issues keep many prospective patients away. Proper care can make an invaluable impact for people struggling with mental health conditions.
Loneliness
"loneliness… define it as discrepancy between what someone has and what they want." The Loneliness Epidemic– Markham Heid
"Loneliness is often linked to transitions, and the transition from adolescence to adult life is a significant one"-Timothy Matthews, King's College London
"Adults older than 55-and especially those who have reached retirement age- also seem to be at increased risk for loneliness." Timothy Matthews, King's College London
"People ages 19 to 32 who spend two hours or more a day on social media were twice as likely to feel isolated as those who spent less time."
Combating the epidemic of Loneliness: "There's an argument to be made that more people today are lonely because so much of modern life is designed around spending time alone. The percentages of Americans who regularly attend social clubs, hobbyist groups, religious services and other gatherings have long been on the wane. In most cases, these social pursuits have been replaced by solitary entertainments. Prioritizing get-togethers and time spent with friends or family members is a great way to reverse this trend." Time Magazine, 2018 The Loneliness Epidemic– Markham Heid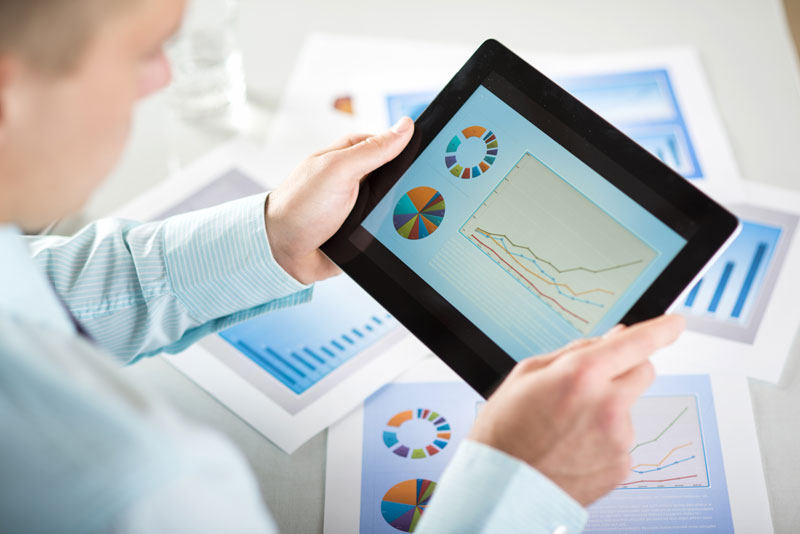 According to an NBC article, Careers Here's how much the average student loan borrower owes when they graduate by Abigail Hess, Feb 15, 2018
Today, 70 percent of college students graduate with a significant amount of loans.
Over 44 million Americans collectively hold nearly $1.5 trillion in student debt. That means that roughly 1 in 4 American adults are paying off student loans.
Student loan borrows now graduate with an average of $37,172 in student loan debt.
The Federal Reserve estimated that the average monthly student loan payment increased from $227 in 2005 to $393 in 2016.
The Federal Reserve Board of Washington, D.C. found that an increase in student debt has led to a decrease in home ownership. A study from NerdWallet predicts that students who graduated from college in 2015 will have to delay retirement until the age of 75, in part because of the increasing burden of student debt.
Experts predict that the future job market will require a significant increase in skilled workers. According to the Georgetown Center on Education and the Workforce, by 2020, 65 percent of all jobs in the American economy will require education beyond high school. However, the U.S. Census estimates that just 33 percent of American adults currently possess a bachelor's degree or more.
Despite the challenges of student debt, David C. Bloomfield, professor of education leadership, law and policy at Brooklyn College and The City University of New York Graduate Center, says that earning a college degree is still one of the wisest investments a student can make. "Completed degree programs from reputable institutions are still the most reliable investment in future income and well-being," he says.
According to Bill Gates:
Only 8 percent of students graduate in six years. This means that millions of Americans are taking on thousands of dollars in debt without a diploma to show for it.
Without more graduates, our country will face a shortage of skilled workers and fewer low-income families will get the opportunity to lift themselves out of poverty.
The average American has a credit card balance of $6,375, up nearly 3 percent from last year, according to Experian's annual study on the state of credit and debt in America. Total credit card debt has reached its highest point ever, surpassing $1 trillion in 2017, according to a separate report by the Federal Reserve. Jan 23, 2018
According to 2017 data from the U.S. Census Bureau and the Federal Reserve, American households owe on average a staggering $16,425 in credit card debt, and that amount has risen 10% since 2013.
1,000 surveyed adults say a young adult should get his/her first credit card at age 22, with the median age of 21. One-third of respondents said 18–20-year-olds should have their own credit cards.
Here are some mental and physical health facts to consider:
Alcohol continues to be one of the nation's most preventable causes of death, second only to tobacco and a poor diet/sedentary lifestyle. "Alcohol Facts and Statistics." National Institute on Alcohol Abuse and Alcoholism, June 2017.
Teen alcohol use kills 4,700 people each year. That's more than all illegal drugs combined.
Drunk driving costs the United States $199 billion every year.
Kids who start drinking young are seven times more likely to be in an alcohol-related motor vehicle accident. "Statistics." MADD, Accessed December 31, 2017.
Women who binge drink are more likely to have unprotected sex, increasing the risk of unintended pregnancy and sexually transmitted diseases. "Fact Sheets – Excessive Alcohol Use and Risks to Women's Health."
Binge drinking dramatically increases the risk of sexual assault on women, especially those living in a college setting. – Centers for Disease Control and Prevention, March 7, 2016
Why do people abuse alcohol?
Often, it's because they don't know how to manage stress in a healthy way.
This workshop by Positive Solutions for Success is designed to help you reduce stress by having a life action plan.
Why is it SO important to learn these skills as soon as possible? Because stress is a killer!
"There are a number of ways chronic stress can kill you, that includes increased levels of cortisol, often referred to as the stress hormone. Elevated cortisol levels interfere with learning and memory, lower immune function and bone density, and increase blood pressure, cholesterol and heart disease." – Carolyn M. Aldwin, PhD, Sept. 22, 2014
Our self-leadership, life skills and Total Wellness Programs offer solutions to these issues and so many more.
Positive Solutions for Success teaches people of all ages how to make better, more informed decisions, that will not only improve their life but also all of the lives of everyone that they interact with throughout their entire life.
All anyone needs to do is follow our basic, easy to learn programs, and they will instantly improve their health, both in mind and body, as well as their wealth and relationships.
Together, we can prevent stressful situations. Our curriculum has been tested on every age group from 8 – 75 years, and across all demographics. We have shared it with mental health educators, school counselors, teachers, parents, professionals and children. We have yet to find anyone that does not agree that our Self – Leadership, Life Skills and Total Wellness class workbook materials are invaluable to the health, wealth and relationships of all individuals.
Our goal is to educate as many children, teens, adults, families, professionals, teachers, schools, businesses and organizations as possible about the benefits of Total Wellness and how to live a Positive Lifestyle filled with health, wealth and positive relationships.